IT'S TIME TO POP THE QUESTION
Have you been giving the idea of getting married a lot of thought lately? It might be time to put those thoughts into action. Poptober is that little tiny nudge some partners need in order to pop the big question. The month of October is such a great time to propose, that we created Poptober for you - and here's why!
Shows You're Paying Attention to the Signs
There are all kinds of little clues or signs that lead to the decision to pop the question. Some of these signs are obvious, some are much more subtle. Have you noticed that...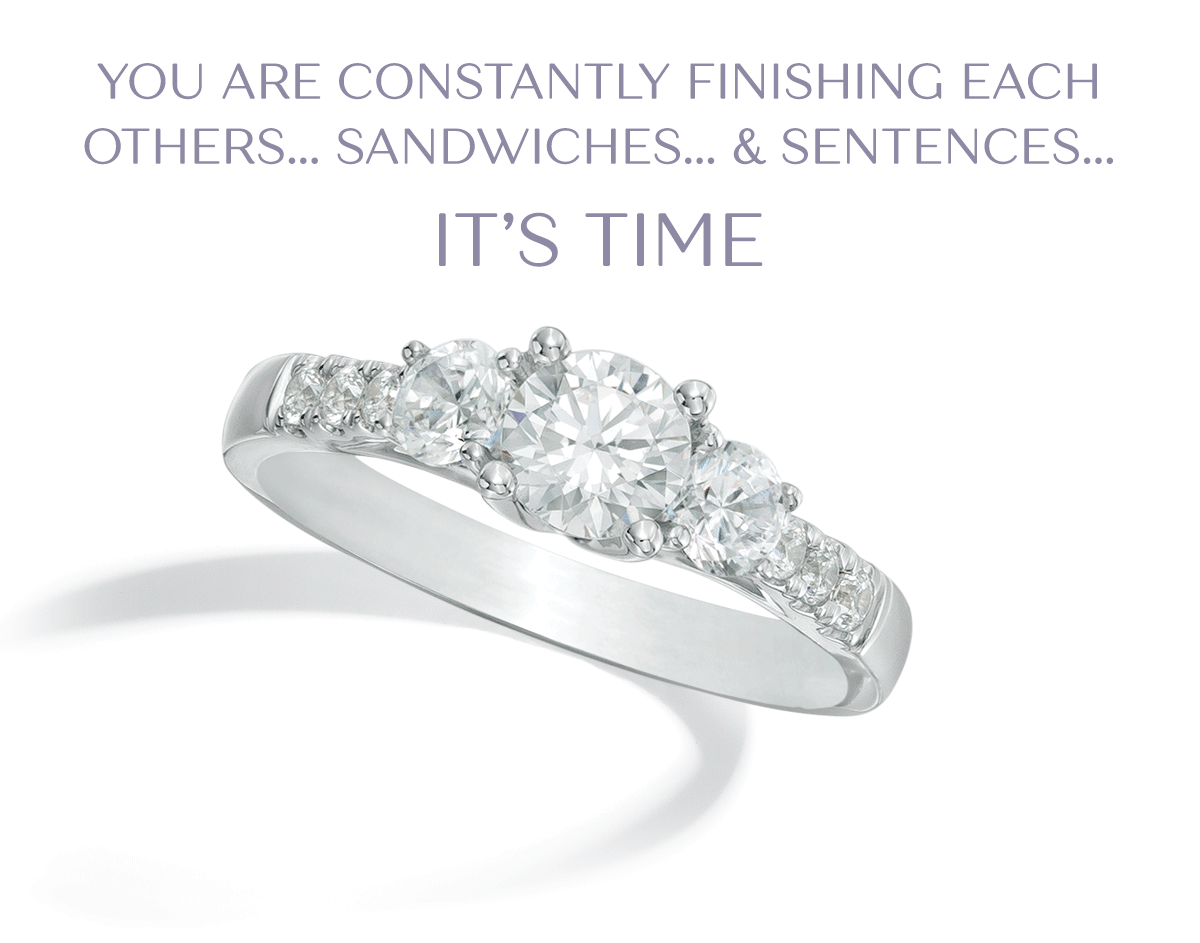 And the most important sign of all: You can't imagine living life without her. It doesn't matter whether you've been together for several years or only a few months. These signs and other little hints are signals that it's time to pop the question!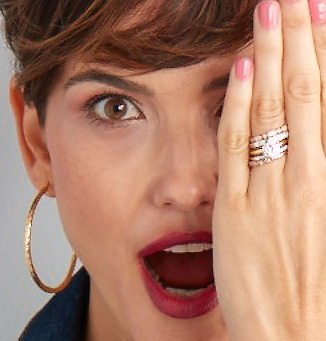 Why Poptober?
All the signs are there. You've already been thinking about getting engaged. Maybe you've even talked about it. Maybe you've been shopping for rings or thinking about a ring budget. Maybe she's been dropping little hints about timing. Maybe your Mother has been dropping bigger hints! You know if Mom thinks you're ready, you probably are. A proposal is imminent. So why not now, during Poptober?
MAJOR LIFE-CHANGING DECISION MADE. WHAT'S NEXT?
You Can Count on Zales Outlet
Zales Outlet jewelry consultants knows that navigating all things diamond and engagement ring related can be tricky. You probably have a lot of questions. Your consultant knows exactly how to help you find the perfect ring for the one you love. They will walk you through what to look for in a diamond, show you options that will work with your budget and even assist with financing the ring, if that's what you need. We know that the stressful part is the actual proposal, so we want to make getting the engagement ring an easy process. What should you do next? Well, you can simply stop by your local Zales Outlet retail store and talk to a jewelry consultant. Your consultant will be prepped and ready to spend all the time you need to make the perfect engagement ring selection. We know that the stressful part is the actual proposal, so we want to make getting the engagement ring an easy process.
Ready... Set... POP the Question!
Whether you pop the question in a big, over-the-top production or during a small, intimate moment, be ready to share your news with us! Take a selfie or share your photos on our Instagram with the hashtags #Poptober and #LoveZales. We'd love to share your happy moment with you!